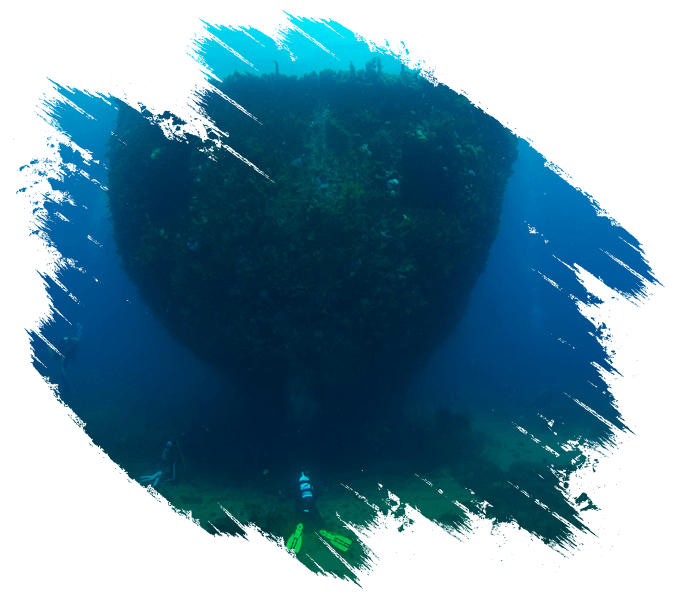 Our most popular dive site is the FV Lena dive wreck which lies in 18 metres of water and only three nautical miles off Bunbury. Bunbury is located at the northern end of the incredible Geographe Bay and boasts stunning beaches and crystal-clear waters that typify the Western Australian coastline.  
The Lena was sunk in December 2003 and today is well and truly an artificial reef. Many divers have rated it as one of their best dive sites and Bunbury's 'Sunken Treasure'.
In contrast to its former life as a long line fishing boat, the Lena today is home to a plethora of marine life.  Today, the ship is well covered and the first hard corals are also visible. There are abundant communities of bait fish and small skippy swirling around the hull. We have recorded more than 110 species of marine life on the Lena dive site – a photographer's paradise!
Our divers often see:
Baldchin Groper
Blue Devils
Samson Fish
Wobbegong and Port Jackson sharks
Stingrays 
Leatherjackets
Flathead
Cuttlefish and Squid
Bonito
Dhufish
Snapper
Species of Nudibranchs
Sea Horses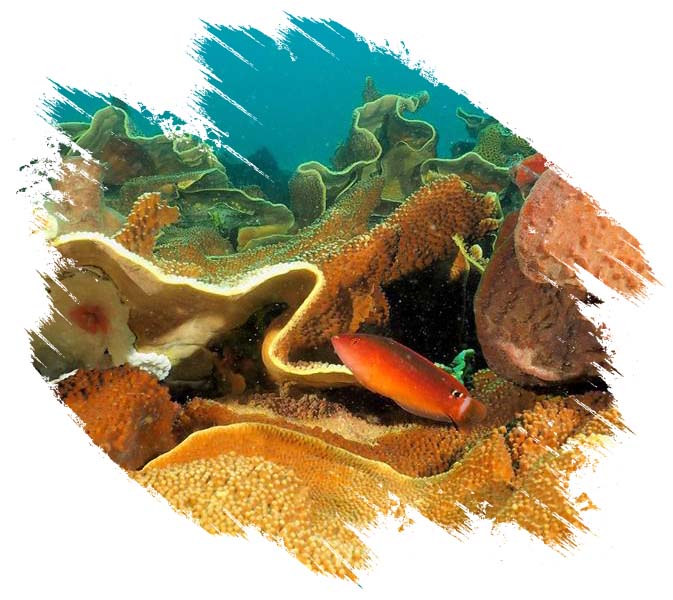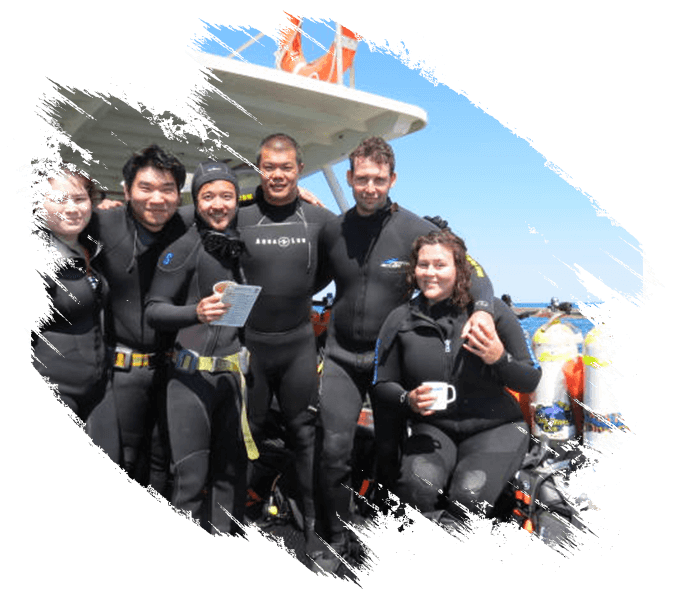 With wide open internal spaces and carefully planned entry and exit holes the Lena is a safe comfortable dive but with some special features to attract more experienced divers. Unlike other wrecks the Lena engine room is open to divers with both the main engine and generators left in place. The propeller has also been left in place and is an immensely popular photo site for divers with the myriad of fish making their home in and around the stern.
The Lena provides a unique diving experience for all levels of diver experience. Lying in just 18 metres of water, the entire ship is accessible to divers with an open water certification.
Our skipper Kim is a PADI Dive Master with over 40 years' experience in boating and scuba diving. If you are inexperienced (recently qualified with less than 5 boat dives or "rusty" and have not dived within 24 months), then water dive supervision is available on request for an additional fee.
Each diving charter is personalised with a maximum of 10 divers on board and departing from and return to the service wharf in Casuarina Boat Harbour. Dive charters depart by 8.30am and normally return by no later than 1.30pm.
Our main dive season is October to April (inclusive); however, we do dive all other months on demand and weather permitting
For group bookings, voyage duration and prices call Paul today on 0417 794 008.