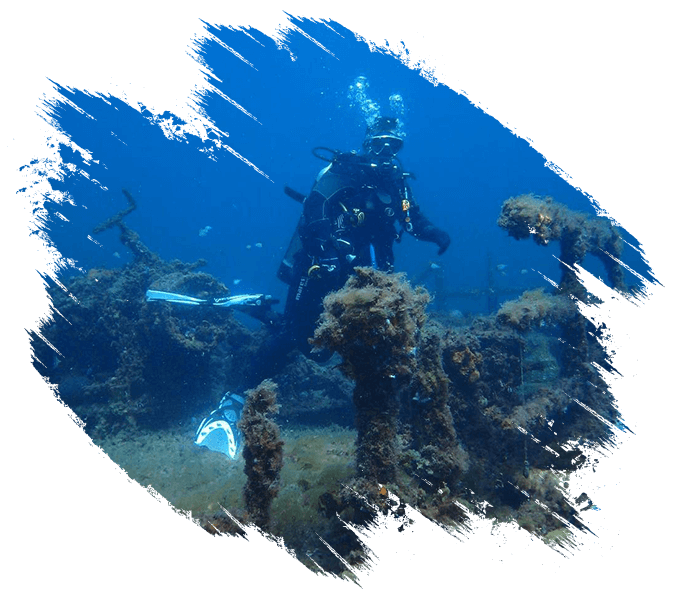 Octopus Garden Dive Charters offer a range of dive charters to different depths in the crystal-clear waters off Bunbury, in the Western Australia's South West. Bunbury is located at the northern end of the incredible Geographe Bay and boasts stunning beaches and waters that typify the Western Australian coastline.  
Each diving charter is capped to a maximum of 10 guests only to ensure personalised service and enjoyable experience for all divers on board.
We operate out of Bunbury's Casuarina Boat Harbour, less than 2 hours drive south of Perth, at the north end of Geographe Bay.
For group bookings, voyage duration and prices call Paul today on 0417794008.
Bunbury is located at the northern end of the incredible Geographe Bay, and boasts stunning beaches and crystal clear waters that typify the Western Australian coastline.  
Come aboard our comfortable 36-foot aluminium diesel-powered vessel that departs from and returns to Casuarina Boat Harbour, Bunbury.  All tours include a double dive (including at least one on FV Lena , UNLESS Blade Coral; Bouvard Reef or Peppermint Grove Reef options are selected. MOST of our dives are on FV Lena & local reef.
Our dive sites include:
FV Lena Dive Wreck – 18 metres
Blade Coral Reef – 30 to 33 metres
Horseshoe Coral Reefs – 15 to 20 metres
Lena Coral Reef – 15 to 20 metres
Trevor's Horseshoe Reef – 15 metres
Busselton 4-mile reef – 15 to 18 metres
Gibbs South Reef Formation – 10 to 12 metres
Peter's North and South Reefs – 10 to 12 metres
Leather Jacket Caves – 10 to 12 metres
Coral Lumps North of Bunbury – 10 to 18 metres
The "Huts" Coral Lumps – 10 to 18 metres
Peppy Beach Coral Lumps – 10 to 18 metres
Busselton Jetty – 8 metres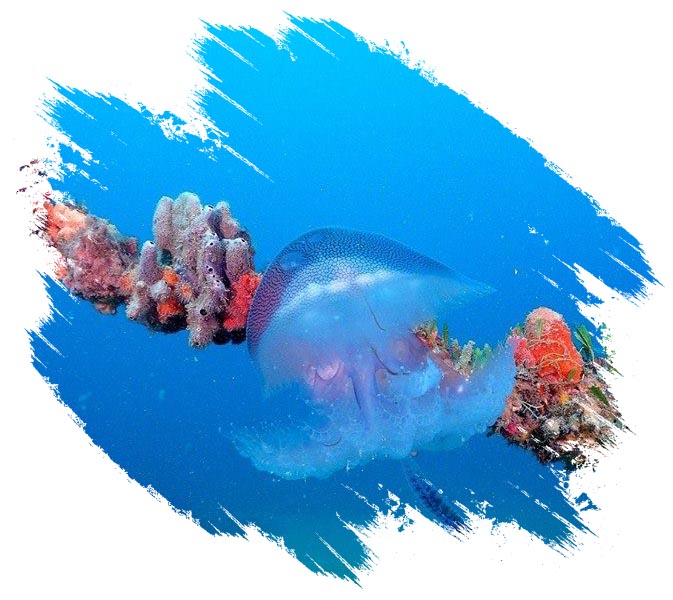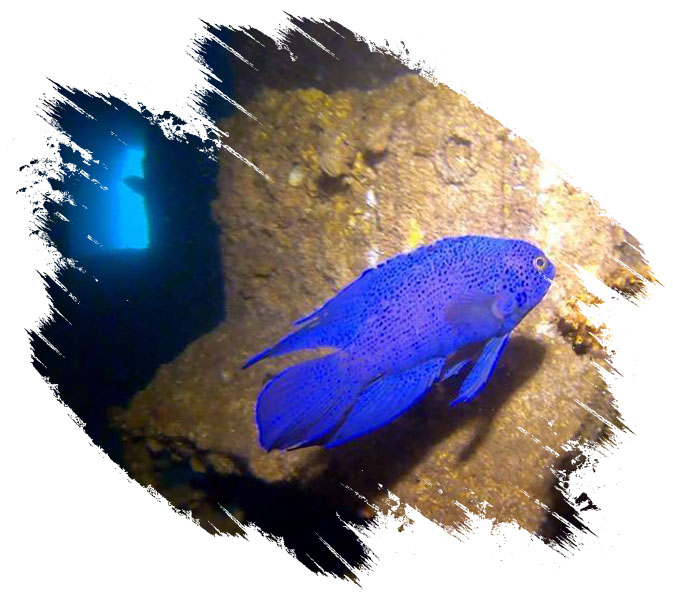 "Bunbury's Sunken Treasure".
MANY divers have rated "The Lena" as one of their best dive sites! Bunbury's Sunken Treasure.
Most of our dive sites are in less than 18 metres of water, which make them ideal for all open water certified scuba divers. All divers must have a minimum of "Open Water" diving qualification for dives 18 metres and less and a minimum of "Advanced Open Water" for dives over 18 metres. Your "dive ticket" must be available to view, & and preferably your diving logbooks.
Our skipper Kim is a PADI Dive Master with over 40 years' experience in boating and scuba diving. We cater for experienced divers and do NOT provide in water dive supervision unless specifically requested. If you are inexperienced (recently qualified with less than 5 boat dives or "rusty" and have not dived within 24 months), then a dive guide will accompany you for an additional fee.
All charters are ECO friendly.
No fish or crayfish spearing is allowed. Crayfish can only be caught by hand or loop and must be eaten on board – no crayfish are allowed to be taken ashore.
Complimentary light refreshments are provided ( tea; coffee; cake; cold meat; tomatoes; cheese; fresh bread; chutney), but we would encourage you to bring your own lunch if you're looking for something more substantial. For group bookings, we can include catering if required.
Book your dive today with Paul on 0417794008.
Our most popular dive site is the FV Lena dive wreck which lies in 18 metres of water and only 3 nautical miles off Bunbury. The Lena was sunk in December 2003 and is now well and truly an "artificial reef".
We have recorded in excess of 110 species of marine life on the Lena dive site – a photographer's paradise!!
The most comfortable way to experience the wonders of the Geographe Bay is aboard the SPV Cross Country.  With an enclosed cabin and protected stern deck both you and your personal effects will remain dry and comfortable.10.9 metres; diesel powered with fly bridge; comfortable bathroom/toilet and VERY easy diving access.
All tours include a double dive (including at least one dive on the FV Lena). On many days we complete 3 dives ( on 2 tanks) – one long dive of up to 60 minutes & 2 shorter dives of 20 – 30 minutes each – maximum depth 18 metres.
Dive charters depart by 0830 and return normally no later than 1330 (departing from and returning to the service wharf in Casuarina boat harbour).Our main dive season is October to April (inclusive), however we do dive all other months, "on demand" and "weather permitting".
Our predominant weather conditions (October to April) are for a moderate easterly wind in the morning 15/20 kms (giving protected offshore waters) abating by late morning with a fresh south west wind by early afternoon (15/20 kms). Water temperature is around 20 degrees between October and April and does not drop below 15 degrees in the winter months.
When we include a reef dive, we regularly catch crayfish and add them to the "lunch menu" – fresh crayfish; fresh bread and vinegar and no extra charge!